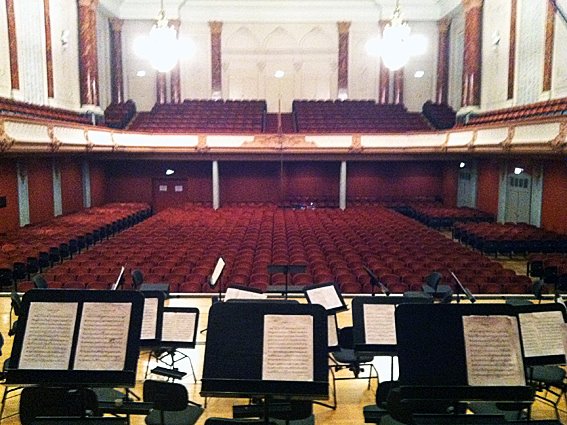 In order to minimise the health risk for orchestral musicians, the academy of music in Detmold / Germany is testing noise protection walls made out of Plexiglass. In contrast to workers in road construction and industry, the musicians can not wear head phones or ear plugs to protect their ears. The noise level however often exceeds the maximum tolerable limit of 120 decibel – which is louder than an pneumatic hammer or disco music.
Read the complete article here (sorry, only in German).
German:
Musiker verbarrikadieren sich – Schallschutz im Orchestergraben
Um das gesundheitliche Risiko für Orchestermusiker zu minimieren, testet die Hochschule für Musik in Detmold aktuell Schallschutzwände aus Plexiglas. Denn im Gegensatz zu Arbeitern in Straßenbau und Industrie können die Musiker keine Kopfhörer oder Ohrenstöpsel tragen, um ihr Gehör zu schützen. Der Schalldruckpegel im Orchestergraben übersteigt jedoch oft die Schmerzgrenze von 120 Dezibel – das ist lauter als ein Presslufthammer oder Diskomusik.
Lesen Sie hier den n-tv-Beitrag.